The big picture and rarely asked questions – our films about history
What became of the citizens of Belgium when the troops of the German emperor occupied their land in 1914? What happened to U.S. soldiers of color when they returned home after WWII? Asking questions which are often overlooked – that is one of our core strengths. We also emphasize the big picture, the strategic developments along the timeline. The actions of those in power are as important to us as the fate of the commoners. We examine and illuminate the defining historical moments just as carefully as the complex historical background.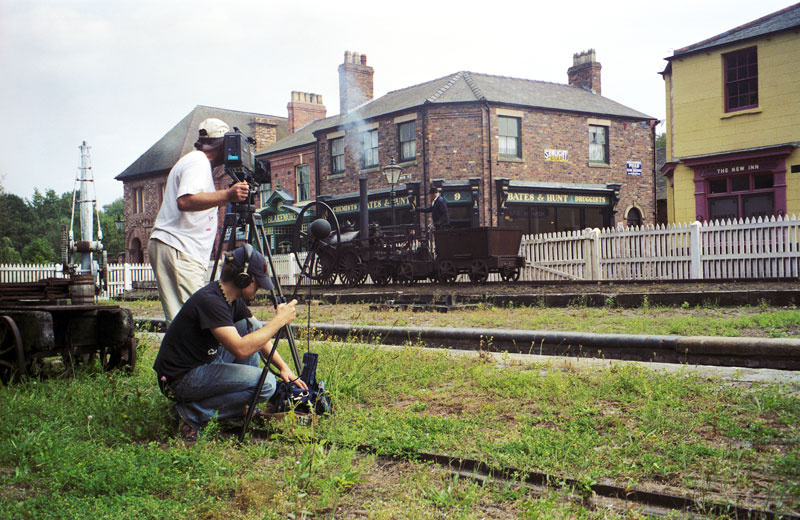 The unique advantages of our series "History Interactive" in overview:
On each DVD the main film summarizes key facts and background information.
Subject-specific films explore important aspects in more depth.
Historical film footage brings the viewer closer to the events.
Eye witnesses recount their experiences.
Renowned experts evaluate the historical background.
Maps and diagrams make complicated issues such as political alliances or constitutions comprehensible.
The content always corresponds to the latest state of research.
We depict history in a clear and understandable way.
Film clipsCurrent catalogue (German)
Using our films for teaching history
Our film series is ideally suited for teaching history. Each DVD includes a main film with a length of 20-25 minutes as well as five to seven subject-specific sub-films, each 10-15 minutes in duration. Each film is divided into selectable chapters and can be viewed individually. All films and chapters function as self-contained units. This modular approach provides you as a teacher with maximum flexibility in the use of our DVDs.
Our films are best suited for students in secondary school, grades 5-12. The main film gives students necessary background knowledge, illuminating the political, social, and cultural conditions of a time period. In contrast, the subject-specific film modules focus on curriculum relevant key topics.
Additional teaching materials included
Experienced teachers have created additional teaching material for each DVD which offers numerous image and text sources supplemented with carefully selected maps, timelines, biographies, literature, and link lists. Of course, appropriate work assignments for students are also included. Students can thus deepen the movie content and consolidate their knowledge on historical facts.
Films for the bilingual teaching of history
We have produced both English and German versions of selected episodes from the series "History Interactive". The DVDs include the films as well as the teaching material in both languages. The worksheets contain extensive vocabulary lists.
The extra benefits for teachers at a glance:
You can efficiently plan and execute teaching units.
You have the flexibility to choose which content to emphasize.
The methodology and content are always based on current curricula.
Thanks to the teaching material provided, your students can optimally follow along with the movies and solidify their understanding.
Teaching materials (excerpt, German)